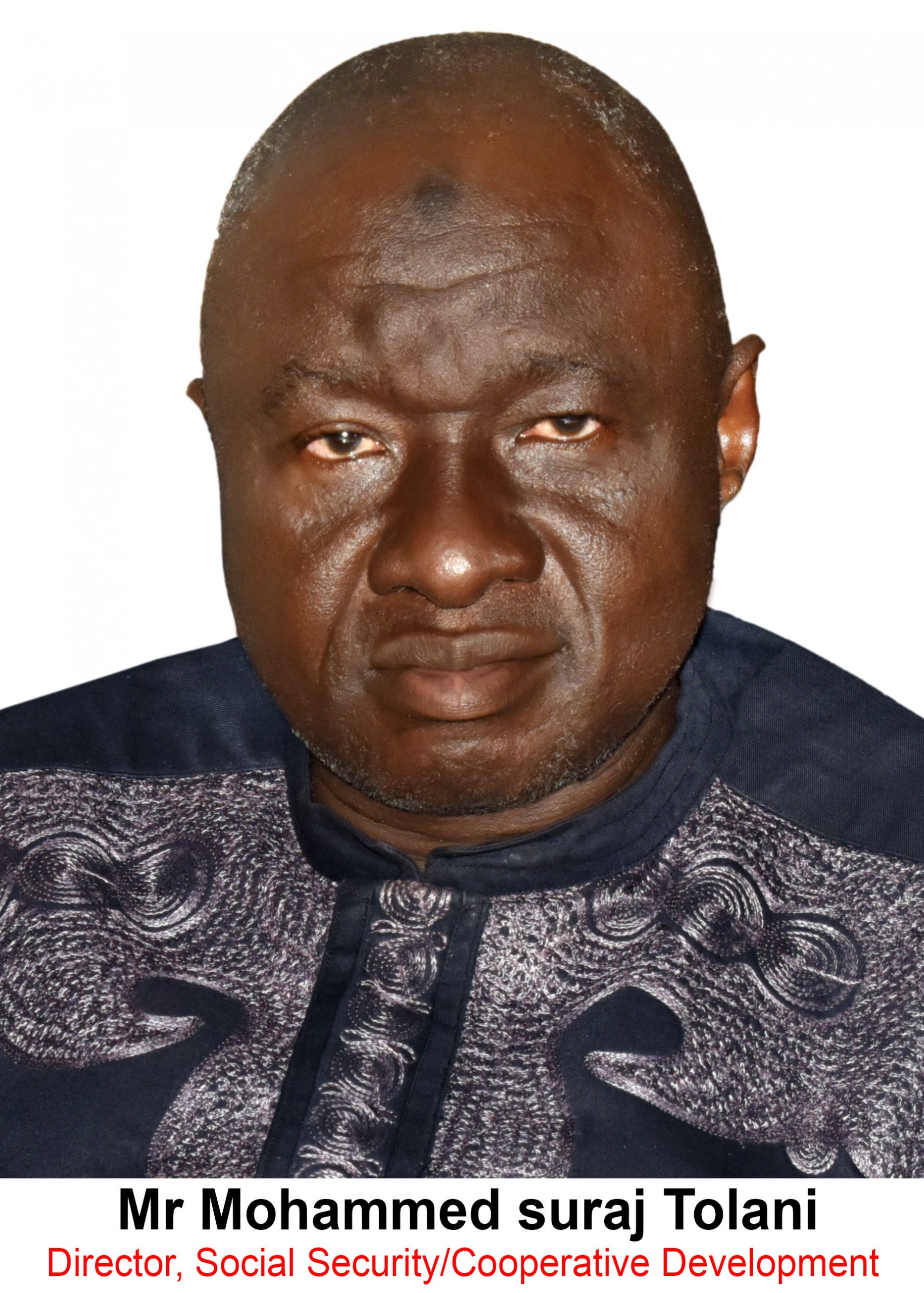 Mr. Mohammed Suraj Tolani is a seasoned Administrator with a lot of experience in Occupational Safety and Health and exhibit visionary leadership and commitment to better service delivery which has led to enhanced quantifiable achievements in almost all aspects of the Department's mandate.
Mr. Tolani hails from Kwara State, in Offa Local Government Area and had his early education in First Baptist Primary School and Secondary School at Offa Grammar School both in Kwara State which is the first Community Grammar School in Northern Nigeria before proceeding to obtain a National Diploma (ND) and Higher National Diploma (HND) in Civil Engineering at Federal Polytechnic Bauchi, Bauchi State. He has a Masters in Environmental Management at the University of Ado- Ekiti, Ekiti State and with a wealth of experience in labour matters. He has actively partaken in influencing policy formulation within the Ministry.
As the Director of the Social Security/ Cooperative Development Department, he is constantly motivating the Social Security/ Cooperative Development staff to effectively carry out their duties with the ultimate aim of enhancing Cooperative Development and promoting social security coverage to all Nigerians.
Mr. Mohammed Suraj Tolani has a wealth of experience as an Inspector of Factories and has actively spearheaded the move to creating awareness on the need for social security data for both the formal and informal economy in Nigeria. Mr. Tolani has orchestrated sensitization programs for the creation of awareness on ageing and caring for the elderly population in Nigeria. Mr. Tolani is happily married with Children.